Description:

TB-C-502 is the equivalent one of John Crane 502 and AES B07.
Features:
     Graphite has the good property of good resistant-corrosion, high thermal conductivity and lower friction, good self-
lubrication, the smaller expansion. They can be made into the seal faces, bearings and so on. It is ideal to choose it as the
 frictional mating rings.
Material:

Impregnated Epoxy Resin
Impregnated Furan Resin
Impregnated Phenol Aldehyde Resin
Antimony Carbon
Application:
seal faces

bearings

tubes

Parameters: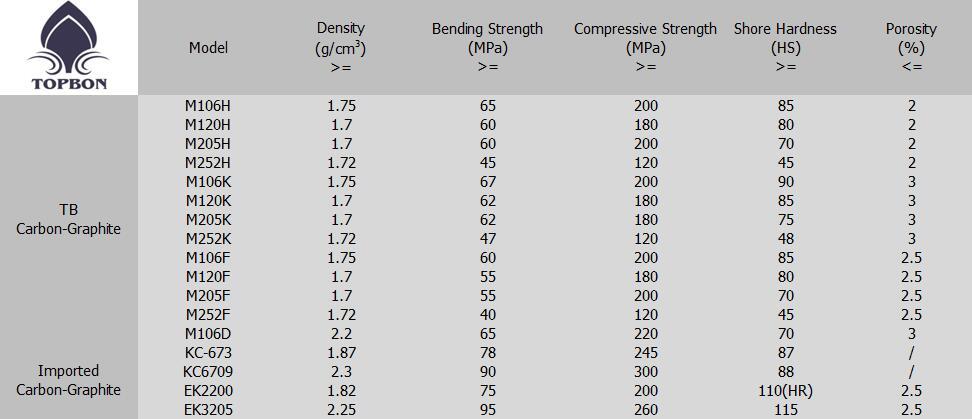 Packing&Shipping